The Personal Professional Development Programme runs every week giving staff the chance to learn from colleagues. Please attend if you can. If there is a session that you would like to attend but can't make it contact the PPD Leader who will be happy to give you a copy of the resources. PPD sessions will also feature in the blog section of this website each week.
Booking a PPD course
To view the current PPD programme or book onto a PPD course could not be easier, simply log onto SiS and click on MyPPD.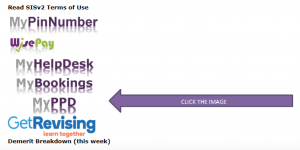 We look forward to seeing you at a PPD session soon.