What can you do to maximise the impact of your marking while minimising your workload?
Marking & Feedback Toolkit
Throughout last year the Assessment, Feedback and Marking Development Group, lead by Lisa, worked to develop a model that could do be the answer to the question above. There are a number of strategies in the Toolkit that can be used to ease your workload whilst improving the impact of your marking. Today we will examine two of these strategies:
Dedication, Improvement and Reflection Time (DIRT)
Highlighters (Green Seen, Think Pink)
DIRT Time
Giving students time to reflect on marked work is essential if students are to act upon feedback given. Time for this activity can be given at any point in the lesson or as a home study task or if can form the whole of a lesson if analysing extended questions or detailed texts.
Students in Years 7 and 8 have been given purple pens that they must use when responding to feedback given by the teacher and this gives you the ideal opportunity to heap praise and commendations on students for improving their work.
Highlighters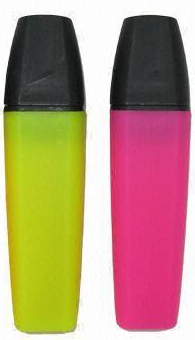 A simple marking strategy that is both quick and effective.
1. Highlight using the pink pen any aspect of a student's work where they need to think about then correct/improve or comment.
2. Highlight using the green pen to capture what good work looks like or where they have hit the success criteria/mark scheme point
3. Students then create improvement strategies by analysing the highlighting and then action the strategies.
The ideal strategy to use in conjunction with DIRT Time.